Products
We primarily manufacture and trade bromine and crude salt through our wholly-owned subsidiary, Shouguang City Haoyuan Chemical Co. Ltd (SCHC). Elemental bromine is used to manufacture a wide variety of compounds utilized in manufacturing industries and in agriculture.

Our other wholly-owned subsidiary Shouguang Yuxin Chemical Industry Co. Ltd (SYCI) produces chemical products that are utilized in a variety of applications, including oil & gas field exploration, papermaking chemicals, and agricultural chemicals.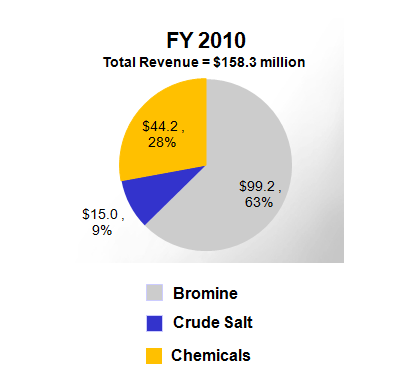 We believe that environmentally friendly additive products for oil and gas exploration have significant growth potential, given the increased environmental awareness and strong demand for new energy resources in China. By shifting our focus towards proprietary and technology-intensive additive products with a more attractive profit margin, we plan to optimize the Company's product mix. We are working to develop other environmentally friendly chemical products, such as non-toxic bromine used as a pharmaceutical intermediate and low-toxic flame retardants.